Kimberly Hamilton received her yoga teacher certification by completing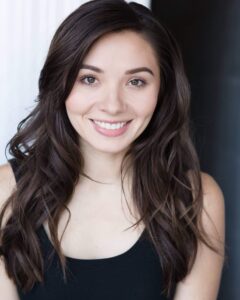 a 200-hour yoga teacher training with Peachtree Yoga where she studied various forms of yoga with an emphasis on Vinyasa style. During her time at Peachtree Yoga, in addition to Asana practice, she learned Pranayama, meditation and elements of yoga philosophy which are incorporated into her classes.  Kim initially became interested in practicing yoga to help manage life's stresses while pursuing an acting career. When she began to experience the benefits of yoga, she soon felt a longing to share her yoga practice with others.  Upon receiving her certification, Kim began teaching "Yoga For Actors" classes at The Robert Mello Studio.  Kim's favorite styles of yoga to teach is Vinyasa and Yin style.
Kim's Philosophy:  Every class is aimed to improve the physical body, refine the mind, and cultivate a peaceful spirit.