Mia Yakel, Certified Yoga Instructor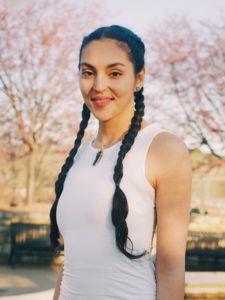 Mia is a Certified Yoga Instructor in yin, restorative, and trauma informed yoga, her specialty is meeting people where they are and guiding them to a healthier and enriched lifestyle through mindful movement in their practice.  For the last 14 years, Mia has used yoga for calming the mind and developing confidence through balance and mobility, both in her personal practice and now through instructing others. Mia is certified in Ayurvedic nutrition, she is a Reiki Master, is CPR & AED certified and holds a Bachelor of Fine Arts degree in Photography.
Mia's Philosophy: How you do anything is how you do everything! Everything we do on the yoga mat, we can incorporate into our life off the mat as well.